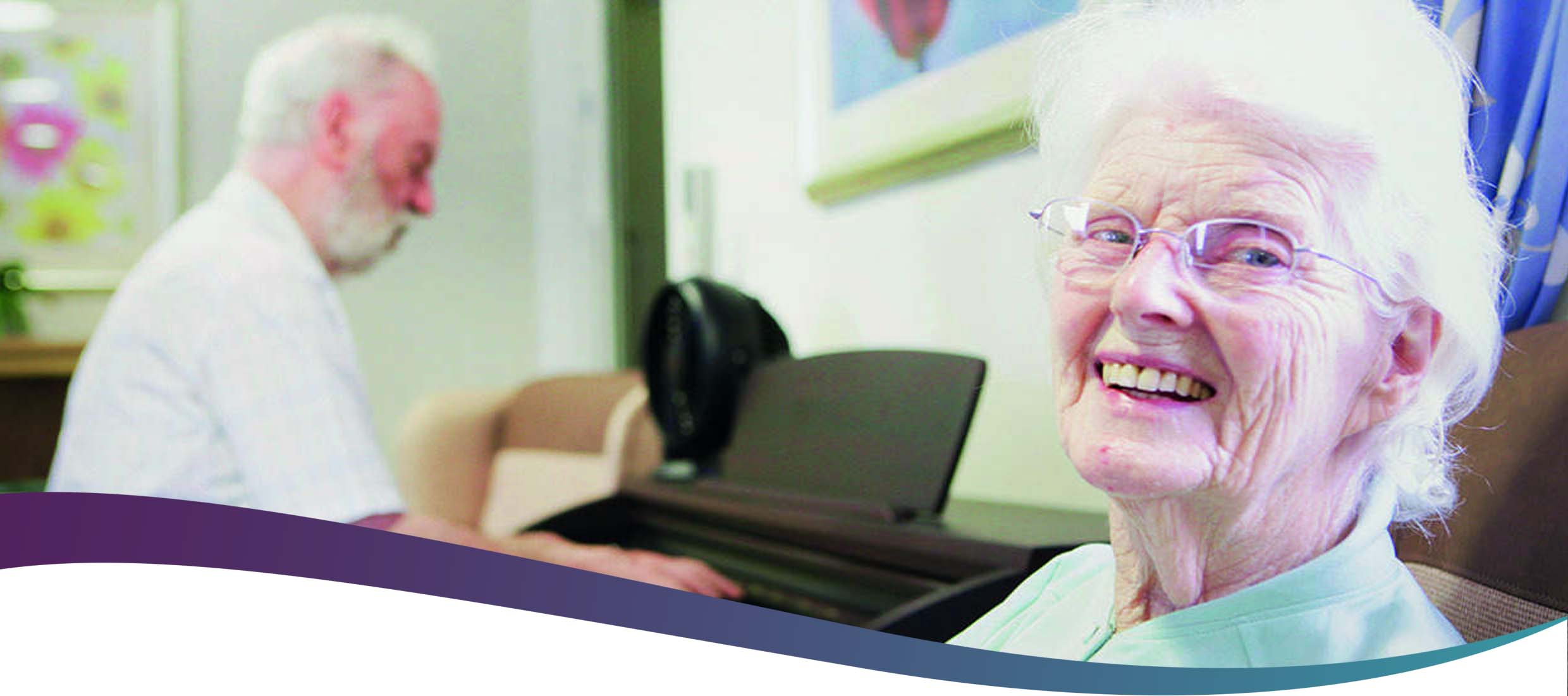 At Vida Healthcare we are committed to providing the highest quality care for people living with dementia.
Long Term Residential and Nursing Care
Each of our residents receives care that is completely tailored to their needs and lifestyle, delivered by a highly skilled, dedicated and compassionate team.
Our care is 'person-centred', which means we take the time to get to know our residents and support them as individuals. By learning about family and friends, hobbies and interests, likes and dislikes, we can make meaningful connections, helping people to feel at home and at ease.
We are passionate about providing the most effective care. We do this by keeping up to date with the latest research and findings in dementia care, as well as drawing on the high level of expertise we have in house. A key part of our approach to care, involves championing the use of alternative therapies over anti psychotic medications wherever possible to help improve well-being.
All Vida Healthcare staff receive ongoing training to ensure they have the specialist skills they need to provide effective, quality care.
We have created four dedicated living spaces within Vida Hall which cater to our residents needs, promoting a thoroughly holistic approach to dementia care.
House Managers
Each of Vida Hall's four houses has a dedicated House Manager to ensure the service runs effectively and smoothly.
Houses
Vida Hall opened in 2013 and was awarded a rating of 'Outstanding' by the Care Quality Commission in 2014 for the innovative design and exceptional care provided. There are 70 rooms, divided into four smaller houses.
Orchard View
Orchard View is designed with a homely feel to support residents with a dementia diagnosis who require 24-hour nursing care with a high level of physical health need. The team specialises in approaches for those who may have experienced some insecurity, fear, or distress as a symptom of their dementia where these symptoms are no longer their predominant need. The staff have a palliative focus to deliver wellbeing and holistic care.
Meadow View
Meadow View offers Nurse led Care to 21 residents living with dementia who may be experiencing behavioural and psychological symptoms that create feelings of insecurity, fear and distress. The staff are highly trained and are committed and passionate about supporting the residents to achieve feelings of well-being, trust and the ability to express themselves safely.
The Glades
The Glades offers Nursing Dementia Care to 18 older people living with dementia. Our client group in The Glades are further on in their journey with dementia and may also have significant physical health challenges that demand a high level of quality nursing care. The staff team are passionate about finding ways to 'make contact' with the residents and use a number of skilled interventions to allow the residents to experience feelings of safety and love.
Woodlands
Woodlands offers residential care to 17 older people living with dementia. The staff team in Woodlands work very hard to ensure the ladies and gentlemen experience a home from home, a safe welcoming environment and quality care and attention that promotes well-being and a sense of belonging.
Day & Respite Care
Vida Hall offers flexible day care services to older people living with dementia who are still living at home.
Every effort has been made to create a flexible service that suits the needs of the individual to allow them to get the very best experience from their stay. We offer a 6 hour session, however, this can be extended and charged on an hourly rate to support families. Times are also negotiable. Following a comprehensive day care assessment of needs we will develop a plan of care with the client and the family to support a positive experience during their short stay with us. This plan of care may include opportunity for a bath, for example, or foot care / hair styling. It may also extend to medical assessment and social activity and engagement opportunities.
Vida Hall also welcomes respite stays if there are any current vacancies within the home. This will follow a comprehensive assessment of needs to ensure the transition from home to the care home does not cause any undue distress to the client or their family. Unfortunately, Vida Hall cannot offer advanced bookings or respite as the home is usually at full occupancy.
Family & Support
At Vida we strongly believe in family life and the importance of maintaining connections with family and friends to a person's health and wellbeing. Vida Hall is ideal for friends and relatives to visit and spend quality time with their loved ones. You can drop in for afternoon tea in our garden café, for lunch in the restaurant or for a drink in the Vida Local bar anytime.
Keeping in touch
Communication with families has been essential so we have developed an in house App called Family Team Talk which offers a digital platform for families to see pictures and videos of life inside Vida on a daily basis.

Registered by Care Quality Commission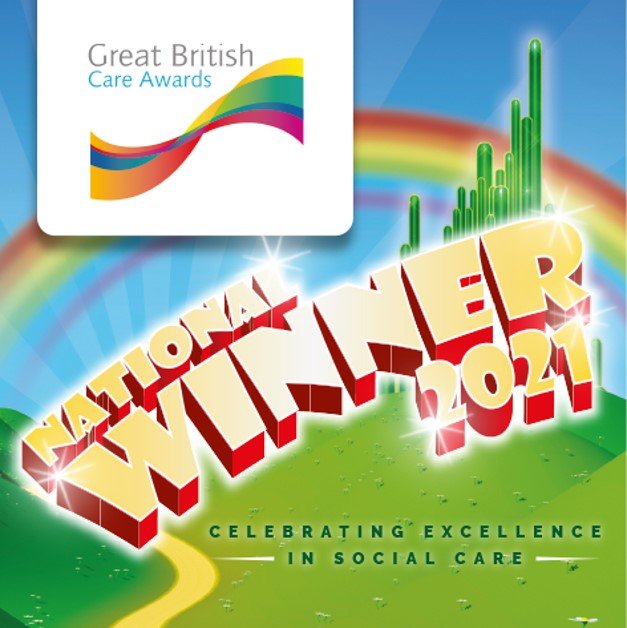 Great British Care Award 2021 National Winner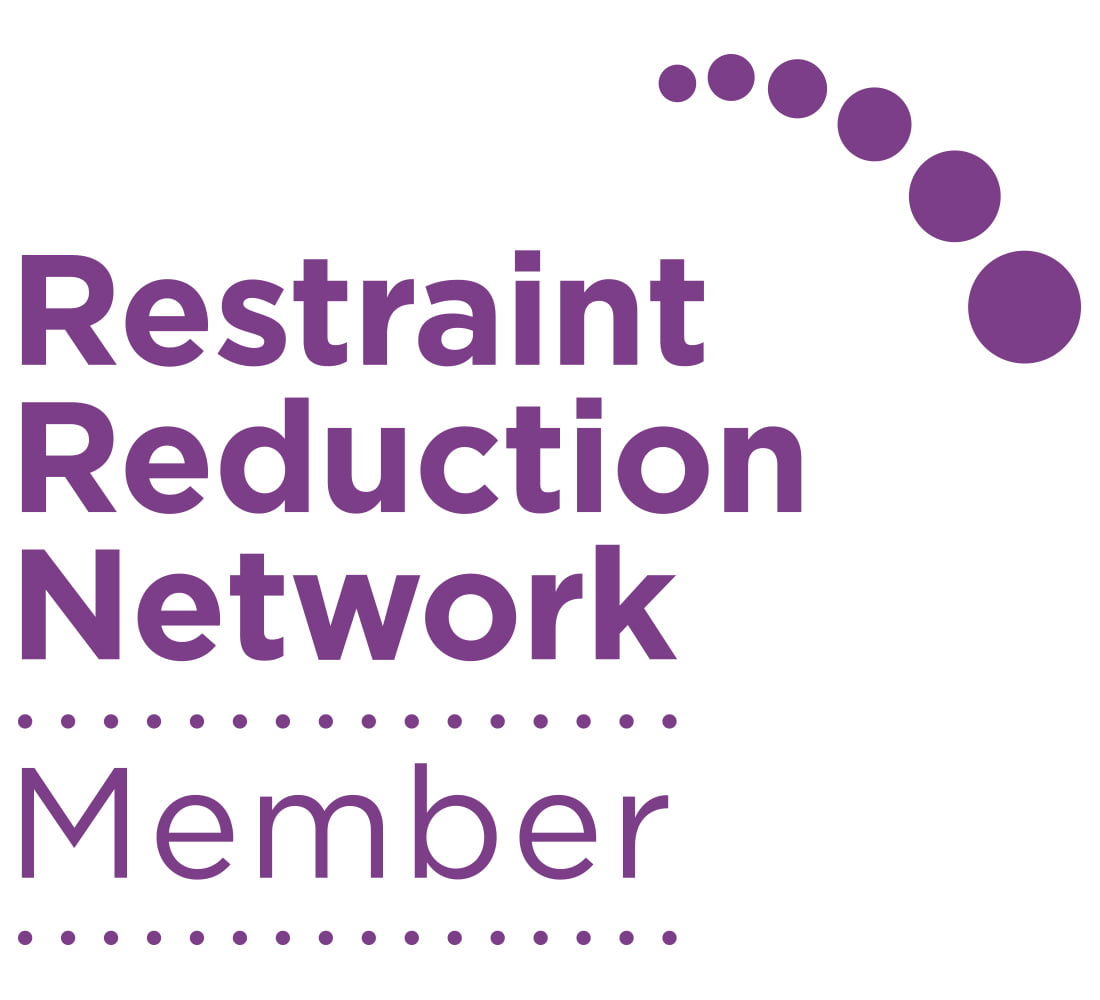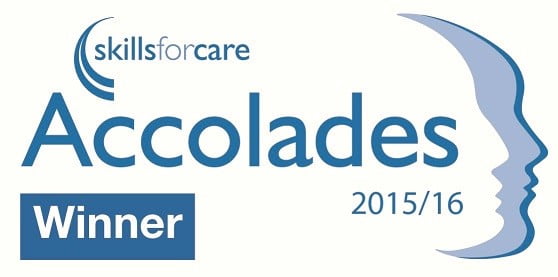 Skills For Care Accolades Winner 2015/16

Great British Care Awards 2019 Regional Winner

Great British Care Awards 2021 Regional Winner

Great British Care Awards 2022 National Winner