Working at Vida allows me to work with my true self and to support others to do the same.
It is a pleasure to work with and be part of such a wonderful team here at Vida Court.
It's an honour to work for Vida and I'm proud to be a part of this outstanding team.
I feel very proud to have been welcomed to the Vida team.  To work with people who put the care and wellbeing of their residents at the forefront of everything they do, is delightfully refreshing!  To know that there is such knowledge and support available as I start my journey with Vida, is a real comfort.  I am delighted to be part of this family!
"I am so very passionate about providing specialist care for those living with Dementia. – my new role enables me to continue to support this wonderful team, our residents and their families."

Registered by Care Quality Commission


Caring UK Awards 2018 Shortlist


Great British Care Awards 2018 Regional Winner

Great British Care Awards 2019 Regional Winner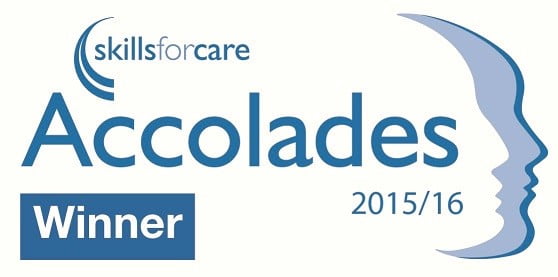 Skills For Care Accolades Winner 2015/16