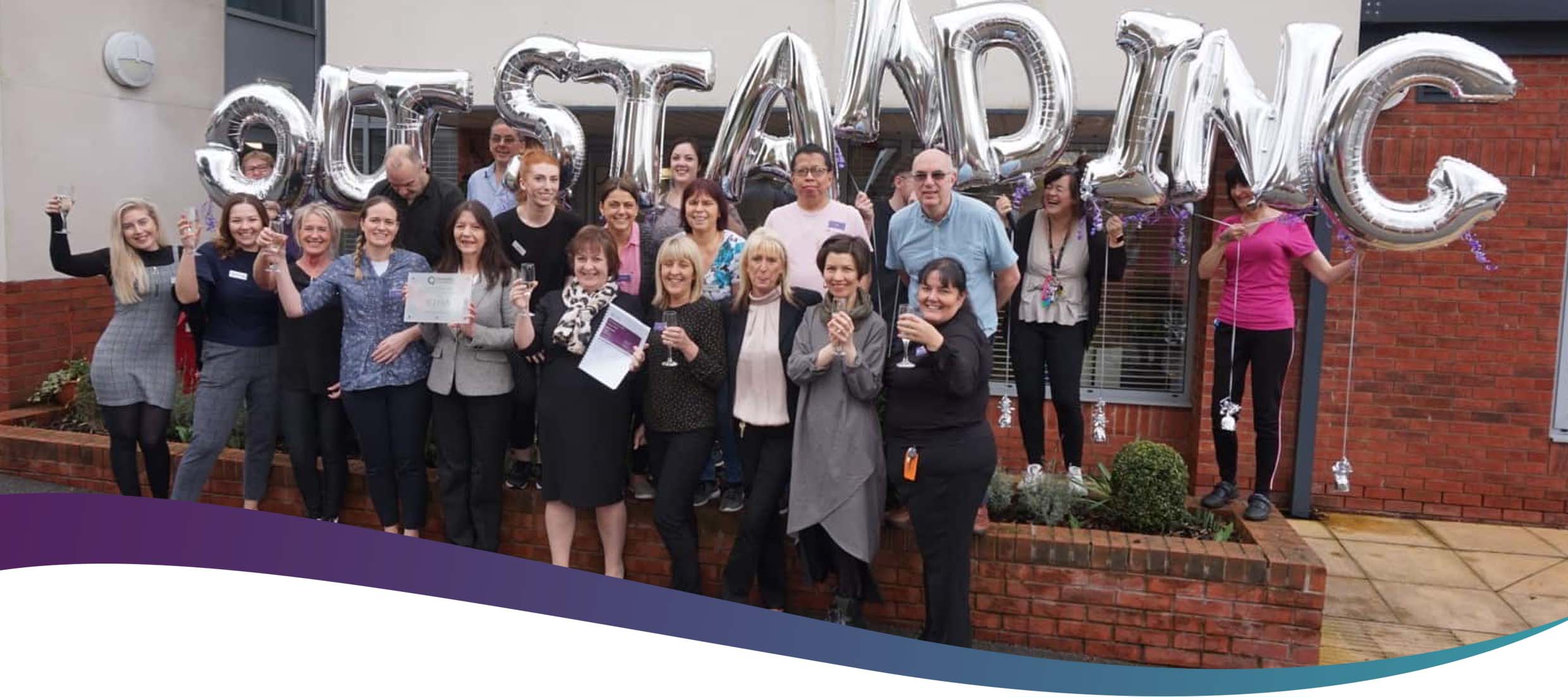 At Vida Healthcare we are always on the look out for inspirational, caring and conscientious people to join our team. Both of our homes are rated outstanding by the CQC, so why not join the UK's leader in dementia care today!
Excellent Pay
5% pay rise in January 2022
Access to Vida Academy
Specialist training & ongoing career development
Career support
Overtime available at an enhanced rate of pay
Vida Healthcare Staff Annual Awards
Refer a Friend Scheme
No uniform
Internal communications app
Vida Hall, Starbeck, Harrogate
Vida Grange, Pannal, Harrogate
Vida Court, Harlow Carr, Harrogate
We are looking for Day and Night Care Assistants to join our brand new care team at Vida Court! Please contact us for more information about this role.
Days: £9.51 p/h
Nights £9.84 p/h
Overtime available at an enhanced rate of pay
5% pay rise due in January 2022
Our newly built residential and nursing home in Harlow Carr is looking for Carers on either day or night shifts. You must be caring and conscientious in meeting person centred care needs of our residents in a way that respects the dignity of the individual and promotes independence. We are offering Full or Part Time Shifts Available (two, three or four days or nights). Alternative weekends are required.
Enable first, Care second.
We provide all our employees with the following: – 
FREE TRANSPORT FROM CENTRAL PICK UP POINTS IN HARROGATE
Ongoing specialist training and career development with Vida Academy
Career support & progression
Mentorship Programmes available
Staff parties
Free DBS check
New care home opening summer 2021
Working for a family business
Staff rewards and recognition including Annual Awards
Modern, purpose-built home with state-of-the-art facilities
5 minutes' walk from local bus and train services
Internal communications platform / forum
Free parking
Vida Healthcare, are a Dementia specialist provider with two care homes in Harrogate, Vida Hall in Starbeck and Vida Grange in Pannal and a third, Vida Court at Harlow Carr due to open in November 2021 – both our homes have also been awarded "Outstanding" by the CQC.
To Apply:
Download the application form here and send to recruitment@vidahealthcare.co.uk
Clinical Lead
Salary:
£41,200 p/a
Vida Court, a specialist dementia care home opening in November in Harlow Carr Harrogate are now recruiting for a Clinical Lead to join their new team.
We are looking for a Registered General Nurse who will provide high quality nursing and dementia care to our residents and service users, maintaining a dignified, homely environment, and exercising leadership as part of the nursing team. Did you know that Harrogate was the happiest place to live in the UK in 2015 and the second in 2019?!
About the role
The role of Clinical Lead at Vida Healthcare requires a strong passion and commitment to enhance the specialist services we deliver.
You must have a positive, flexible attitude and wholly adopt a person centred ethos, exhibiting empathy and a desire to maintain excellent industry knowledge.
As a role model you will show leadership qualities through an inspirational and passionate approach to achieve quality dementia care.
Professional requirement
Current registration with the Nursing and Midwifery Council (NMC), with no restriction.
Minimum of 3 years post qualification experience in dementia care services.
Commitment to becoming dementia mapper.
Legal right to work in UK.
Clear DBS and any restriction must be disclosed at application stage.
Working Hours will be based on 40 hours per week. Working hours include 24 per week, (comprised of two 12-hour shifts) working on the floor as part of the house team. The balance of hours is to be worked as per the needs of the business and the company reserves the right to specify working days and times.
There is an expectation that salaried staff must work overtime on occasion. Any hours worked in excess of 10% of the contract may be given as time in lieu subject to the home manager's discretion and approval. Full shifts worked on the floor in excess of the contract hours may be paid at the overtime rate of the current house manager hourly rate plus 20%.
Preference to be a holder of full current driving licence valid for use in the UK.
Job Specifications
Support management with enquires and 'Show Around' visits
Support management with assessment of new potential residents. Complete pre-assessment paper works (FNC, initial assessment, care profile, life history, support family during admission, organising care lead/key worker).
Ensure staff follow Company Admission Policy and Procedures by achieving agreed time scale for risk assessment and care profile completion.
Responsible to achieve all audit objectives set by management.
Develop, review and audit of care plans to meet Residents changing physical, social and psychological needs.li>
Clinical awareness of mental capacity and human rights through monitoring capacity assessment, deprivation of liberty safeguards assessments, future wishes and advanced decisions.
Participate and structure a programme of Dementia Care Mapping.
Support nursing team to adapt care profiles following outcome of care mapping.
Support the Care Lead to develop an individual daily plan regarding social and activity engagement.
Initiate multidisciplinary meetings including Gps, CCG, LA, safeguarding team, Continuing Health Care Team, Dols, CQC and NOK.
In return for:
Ongoing specialist training and career development with our very own Vida Academy
Part of a brand new team and care home
Staff rewards and recognition including Annual Awards
Working for a family business
Full support with your revalidation and CPD
Modern, purpose-built home with state-of-the-art facilities
Free parking
HR AND PAYROLL MANAGER
SALARY: Negotiable on interview 
ROLE TYPE: Full- time permanent
HOURS: 40 HOURS PER WEEK
The Role
Responsible for ensuring the delivery of HR administration is consistent, accurate and operates to best practice in a fast-paced environment providing end-to-end services to improve the credibility and reputation of the HR function.
To support the Operations Director and the Board with all elements of deliverables for the function, operating in line with current HR/ Payroll policies and procedural changes that affect Vida Healthcare colleagues.
Your responsibilities will include:
Ensuring the HR services processes and services are efficient, effective and consistently applied
Implementing a payroll system that will fit within the business' needs
Ensuring HR services meet all key deliverables and related matters in a timely and accurate manner
Administer payroll and payroll records and keep accounts appraised of any changes. You will be involved with weekly or monthly payroll runs, ensuring the employer and employee PAYE are managed and paid in good time. You would also be responsible for managing the company's pensions and benefits payments as well as maintaining payroll accounts and employee records
Ensuring HR processes are implemented to the expected standards and all HR service systems, documentation and internal ways of working is company compliant and meets required standards
Developing and maintaining strong and credible internal stakeholder relationships
Acting as an escalation point of contact for urgent and complex HR queries to provide the best outcome
Evaluating the service on a regular basis through various mechanisms
Reviewing the processes used within the team to ensure practical service delivery meets changing business needs
Implementing and embedding a programme of continuous improvement to streamline processes to maximise efficiency and effectiveness
Advise managers on the terms and conditions of employment and knowledge share best practice with them
Implement learning and development policy
Experience
Ideally you will be from a Care background, with experience of dealing with all areas of the business.
You will have relevant HR qualifications or equivalent (CIPD Level 3 minimum) and a minimum 3- year HR / Payroll experience
Comprehensive and up to date knowledge UK and European employment law to support appropriate query handling and advice
Management of volume, routine, complex and diverse HR matters across the full employee life cycle
You have specific knowledge of Systems (SAGE Payroll would be desirable)
You can build lasting internal relationships, be hungry to grow your career and enjoy the opportunities Vida Healthcare has to offer.
About Us
Vida Healthcare are a family run Dementia specialist provider with two care homes in Harrogate, one in Starbeck and one in Pannal and a third due to open in November 2021 at Harlow Carr – both our homes have also been awarded "Outstanding" by the CQC.  Have a look at our website www.vidahealthcare.co.uk and some of our videos: Vida Grange (matterport.com); https://xpansive-digital.property360.tours/vidahealthcare/ and https://vimeo.com/user92979734 to familiarise yourself with Vida Healthcare and the work we do with our residents.
We're recruiting for a Wellbeing Person for Vida Grange care home in Pannal to help support our residents to live as independently as possible whilst living with dementia. You will provide wellbeing and activities in a stimulating and fun environment for our residents. Full and part time positions available.
Salary:
– Day: £9.38
About you
– People who will share our commitment to providing the highest quality, compassionate care and to be united in excellence
– Previous experience working with people who are living with dementia would be advantageous, however, we will guide you with ongoing, specialist training through Vida Academy
– Most of all, we are looking for kind and caring people who genuinely care about helping others
Job Summary
– To work as part of the Activity Team and be responsible for planning, organising and delivering varied opportunities for activity and engagement that are well researched, motivating, entertaining and add value to the lives of the residents striving all the time to create opportunities to increase wellbeing.
– To implement the principles of Personal Life Story to create an individualised approach to the day to day activities to motivate and engage the wider Vida team to be part of this vital area of work.
– To offer opportunities for residents to engage in a lifestyle that upholds their personhood and reflects their past cultural interests while offering access to new experience in accordance with the home's equality and diversity policies and commitment to non-discriminatory practices.
– You will work with the team to provide peace of mind through trust and understanding for all and spend time with our residents and their families.
About the role
– Spend quality time with residents to develop meaningful relationships that build trust and confidence.
– Support, research and collate resident's interests and preferences in association with other care staff particularly key workers.
– Support residents to develop life history books and other creative ways to aid recall, reminiscence and communication.
– Plan and organise groups and 1:1 in response to identified interests and requests.
– Work with the team to share ideas and good practice, skills and talents.
– Work closely with resident's families and friends and extended Vida Team in planning, organising and delivering activity.
– Be responsible for the appropriate use of the homes budget.
– Organise publicity and information about any scheduled leisure activities
We provide all our employees with the following:
– Overtime available at an enhanced rate of pay
– Ongoing specialist training and career development with Vida Academy
– Career progression
– Mentorship Programmes available
– Staff rewards, recognition and Annual Awards Party
– New care home opening 2021
– Working for a family business
– Modern, purpose-built home with state-of-the-art facilities
– Free parking
– 5 minutes' walk from local bus and train services
– Internal communications platform / forum
TO APPLY: Contact our Recruitment Manager, Sam Rhodes, on 078748 58988 and srhodes@vidahealthcare.co.uk
Download the application form here and send to recruitment@vidahealthcare.co.uk
Vida Academy is the way we support all our staff, from new starters right through to senior managers, to learn and develop in their role. Vida Academy promotes life long learning across the organisation and establishes our staff as dementia ambassadors.
Vida Healthcare Ltd is proud to be an equal opportunity employer. All aspects of employment including the decision to employ, promote, will be based on merit, competence, performance, and the requirements of the business. We do not discriminate on the basis of race, colour, religion, marital status, age, national origin, ancestry, physical or mental disability, medical​​​ condition, pregnancy, genetic information, gender, sexual orientation, gender identity or ​expression or any other protected status. Vida Healthcare relies on equality and diversity to enrich our service and create a dynamic and inclusive workforce.
If you're new to care and would like to know if you've got what it takes to be a great carer why not take our quiz!
For more information about careers at Vida Healthcare, please contact Sam Rhodes, Recruitment Manager, srhodes@vidahealthcare.co.uk
         Application forms to be emailed to Sam who'll contact you to arrange an interview.

Registered by Care Quality Commission


Caring UK Awards 2018 Shortlist


Great British Care Awards 2018 Regional Winner

Great British Care Awards 2019 Regional Winner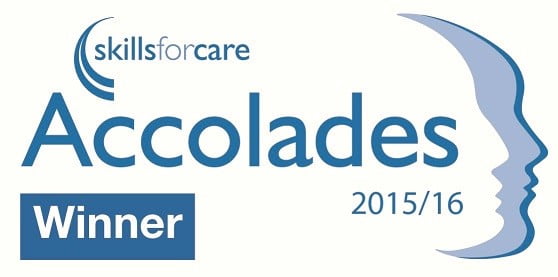 Skills For Care Accolades Winner 2015/16