Vida Healthcare Group Website Privacy Statement
Vida Healthcare (www.vidahealthcare.co.uk) is a specialist dementia care provider based in Harrogate, North Yorkshire. We have three homes: Vida Hall in Starbeck (www.vidahall.co.uk), Vida Grange in Pannal (www.vidagrange.co.uk) and Vida Court in Harlow Carr (www.vidacourt.co.uk). This privacy statement applies to each website in the Vida Healthcare group.
How we receive your information
Most of the personal information we process is provided to us directly by you for one of the following reasons:
You have made an enquiry or request for information.
You have applied for a job with us.
You are representing your organisation or business.
How we use your personal information
Vida Healthcare will use any information you supply on its websites to answer your enquiries and to send you information and updates about our homes and services. If you are applying for a job, we will also use the information you provide for recruitment purposes, to progress your application.
Vida Healthcare will not sell or share your information for marketing purposes with any third parties outside of the Vida Healthcare Group. You can opt out of receiving communications from us at any time.
Home Enquiries
When you contact us to make an enquiry, we will collect information, including your personal data, so that we can respond to it and provide a follow up if appropriate. Our legal basis for processing is article 6(1)(f) of the GDPR, which allows us to process personal data for our legitimate interests. We will contact you using your preferred contact method and we will only retain your information for a maximum of 12 months.
Job Applications
If you contact us to apply for a job, we will collect information, including your personal data, so that we can progress your application for recruitment purposes. The legal basis we use to process your personal data can be found in article 6(1)(b) of the GDPR, which relates to processing necessary to perform a contract or to take steps at your request, before entering a contract. We will retain your application for a maximum of 6 months, unless you are appointed.
Organisations / Businesses
We may hold the names and contact details of individuals acting as representatives of their organisations or businesses. As the interactions relate to potential suppliers, suppliers, contracts, buildings management, IT services etc., the legal basis is either article 6(1)(c) of the GDPR for any legal obligation or article 6(1)(f) because the processing is within our legitimate interests as a business.
Contacting Us
Telephone
We do not record incoming calls but we might make notes and record these on our database.
Social media
If you send us a private or direct message via social media, it will be stored within the social media platform and will not be shared with any other organisations. If your message needs a response from us, we may record it in our database as an enquiry.
Emailing us
We will monitor any emails sent to us, including file attachments, for viruses or malicious software. Any emails we send will be encrypted in line with government guidance on email security.
Sharing Information
We will not share your information with third parties for direct marketing purposes.
Third Parties
Vida Healthcare uses third party data processors, such as our email platform or our customer database. We have agreements in place with our data processors which ensure they only process your data for the purposes we have agreed. They will not share your personal information with any other third parties. They are obliged to hold your data securely and retain it for the period we instruct.
Website
We use a third-party provider (WordPress.com) to publish our web pages and news posts. Our websites also use cookies, which are text files placed on your computer. This allows us to analyse visitor numbers and behaviour using a third-party service (Google Analytics). This information is processed in a way which does not identify individual users. You can change your browser settings if you do not want to receive cookies. To find out more, visit: All About Cookies
Your Rights
The GDPR provides the following rights for individuals:
The right to be informed
The right of access
The right to rectification
The right to erasure
The right to restrict processing
The right to data portability
The right to object
Rights in relation to automated decision making and profiling.
You can find out more about your rights by visiting: https://ico.org.uk/your-data-matters/
Access to your information
If you would like a copy of the information we hold about you, please email or write to us. To ensure your personal information is accurate and up to date, please let us know if you think any details we hold are incorrect.
Changes to our website privacy policy
We keep our website privacy policy under regular review and we will place any updates on this web page.
Company Data Protection Policy
Our full company data protection and data retention policy can be downloaded here:
How to contact us
Please contact us if you have any questions about our privacy policy or the information we hold about you:
Email: info@vidahealthcare.co.uk
Call: 01423 276400
Write to: Vida Healthcare, Vida Court, Beckwith Head Road, Harrogate, HG3 1RB

Registered by Care Quality Commission


Caring UK Awards 2018 Shortlist


Great British Care Awards 2018 Regional Winner

Great British Care Awards 2019 Regional Winner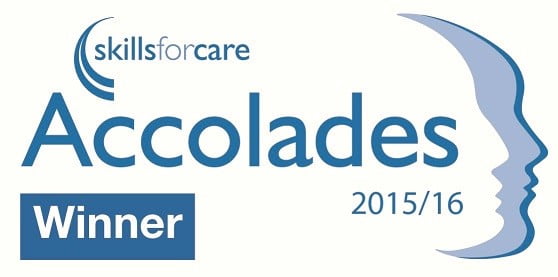 Skills For Care Accolades Winner 2015/16