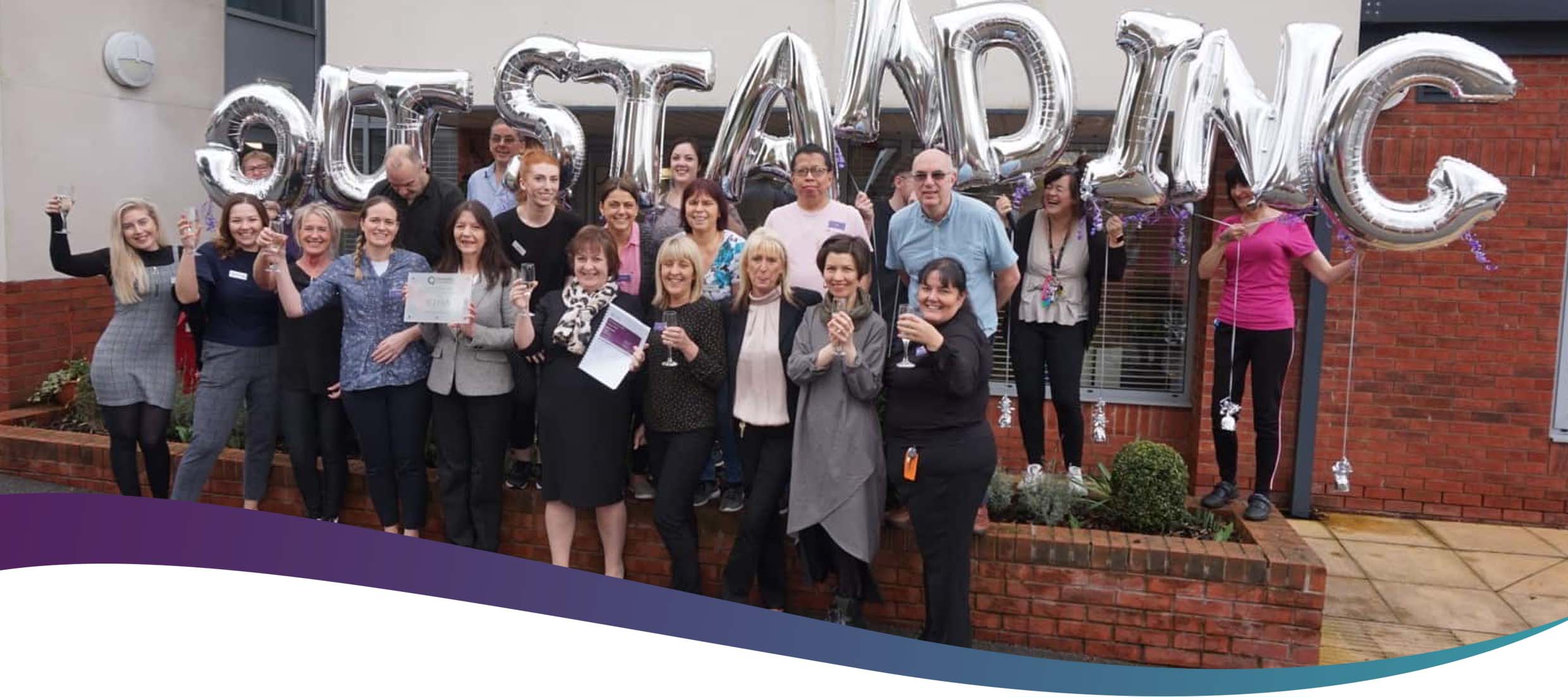 At Vida Healthcare we are always on the look out for inspirational, caring and conscientious people to join our team. Both of our homes are rated outstanding by the CQC, so why not join the UK's leader in dementia care today!
Specialist training & ongoing career development
Join a developing company with a new care home opening 2021!
Overtime available at an enhanced rate of pay
Staff monthly rewards & recognition including Annual Awards
No uniform
Internal communications app
Vida Hall, Starbeck, Harrogate
Vida Grange, Pannal, Harrogate
Apply online
Salary:
£8.76 – £10.94 p/h
Plus potential 20% bonus
Homes:Vida Grange in Pannal attains an outstanding rating by the CQC.
We are looking for a kind hearted and passionate wellbeing facilitator to join our activities team on a part time basis, 22.5 hours.
About the role
To work as part of the Wellbeing and Lifestyle Team and be responsible for planning, organising and delivering varied opportunities for activity and engagement that are well researched, motivating, entertaining and add value to the lives of the residents striving all the time to create opportunities to increase wellbeing.
To implement the principles of Personal Life Story to create an individualised approach to the day to day activities to motivate and engage the wider Vida team to be part of this vital area of work.
To offer opportunities for residents to engage in a lifestyle that upholds their personhood and reflects their past cultural interests while offering access to new experience in accordance with the home's equality and diversity policies and commitment to non-discriminatory practices.
Spend quality time with residents to develop meaningful relationships that build trust and confidence.
Plan and organise groups and 1:1 in response to identified interests and requests.
Support residents to develop life history books and other creative ways to aid recall, reminiscence and communication.
Work with the team to share ideas and good practice, skills and talents.
Work closely with resident's families and friends and extended Vida Team in planning, organising and delivering activity.
Organise publicity and information about any scheduled leisure activities displaying, distributing and updating this information to residents, staff and others involved.
Maintain and develop the homes 'Information Bank' about community and other resources that may be of use to residents in the pursuit of their interests.
Report residents experience and progress including the requirements to complete specific assessments and record and evaluate outcomes. Alert the care team immediately of any incidents that occur that may impact on the health status of the residents so that action can be taken promptly by the appropriate team member.
Attend periodical meetings with the management team to discuss achievements, advancements, current good practice and any issues relating to role
Attend and contribute to Team Meetings, reflective practice groups and one-to-one supervisions to support personal and professional development.
This job description indicates the main duties and responsibilities of the post. It is not intended as a complete list and may be subject to review periodically.
In return for:
Ongoing specialist training and career development
Join a developing company with a new care home opening 2021
Monthly 'employees of the month', chance to win vouchers
Staff rewards and recognition including Annual Awards Party
Working for a family business
Modern, purpose-built home with state-of-the-art facilities
Free parking
5 minutes walk from local bus and train services
Internal communications platform / forum
Previous experience working in dementia care would be advantageous but not essential as full, bespoke training will be provided.
Most of all we are looking for kind, intuitive people who take pride in their work and who will bring enthusiasm and positivity to the role.
How to apply:
Download the application form here and send to recruitment@vidahealthcare.co.uk
Apply online
Vida Grange is looking for a Kitchen Assistant to join the dedicated and diverse kitchen team on a full-time basis. The position will be at Vida Grange in Pannal, Harrogate. Full time – 37.5 hours 5 days over 7
Rates start from £8.34 per hour with overtime schemes in operation, please call for further details.
£8.34- £10.57 p/h
Plus potential 20% bonus
Duties include:
General kitchen duties
Washing up
Cleaning and tidying
Stocking up goods in and around the care home
Moving trolleys
Basic food preparation tasks although experience in this area not necessary
Excellent Benefits:
Independent Financial Planning Advice
Work Place Pension
Ongoing specialist training and development
Pioneering Dementia Care
Working for a family business
Staff recognition including Annual Awards
Modern, purpose-built home with state-of-the-art facilities
5 minutes walk from local bus and train services
Download the application form here and send to recruitment@vidahealthcare.co.uk
If you're new to care and would like to know if you've got what it takes to be a great carer why not take our quiz!
For more information about careers at Vida Healthcare, please contact Sam Rhodes, Recruitment Manager, srhodes@vidahealthcare.co.uk
         Application forms to be emailed to Sam who'll contact you to arrange an interview.
Vida Academy is the way we support all our staff, from new starters right through to senior managers, to learn and develop in their role. Vida Academy promotes life long learning across the organisation and establishes our staff as dementia ambassadors.

Registered by Care Quality Commission


Caring UK Awards 2018 Shortlist


Great British Care Awards 2018 Regional Winner

Great British Care Awards 2019 Regional Winner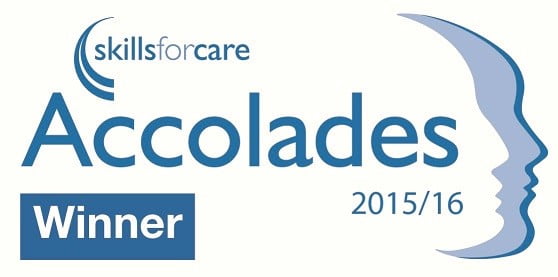 Skills For Care Accolades Winner 2015/16