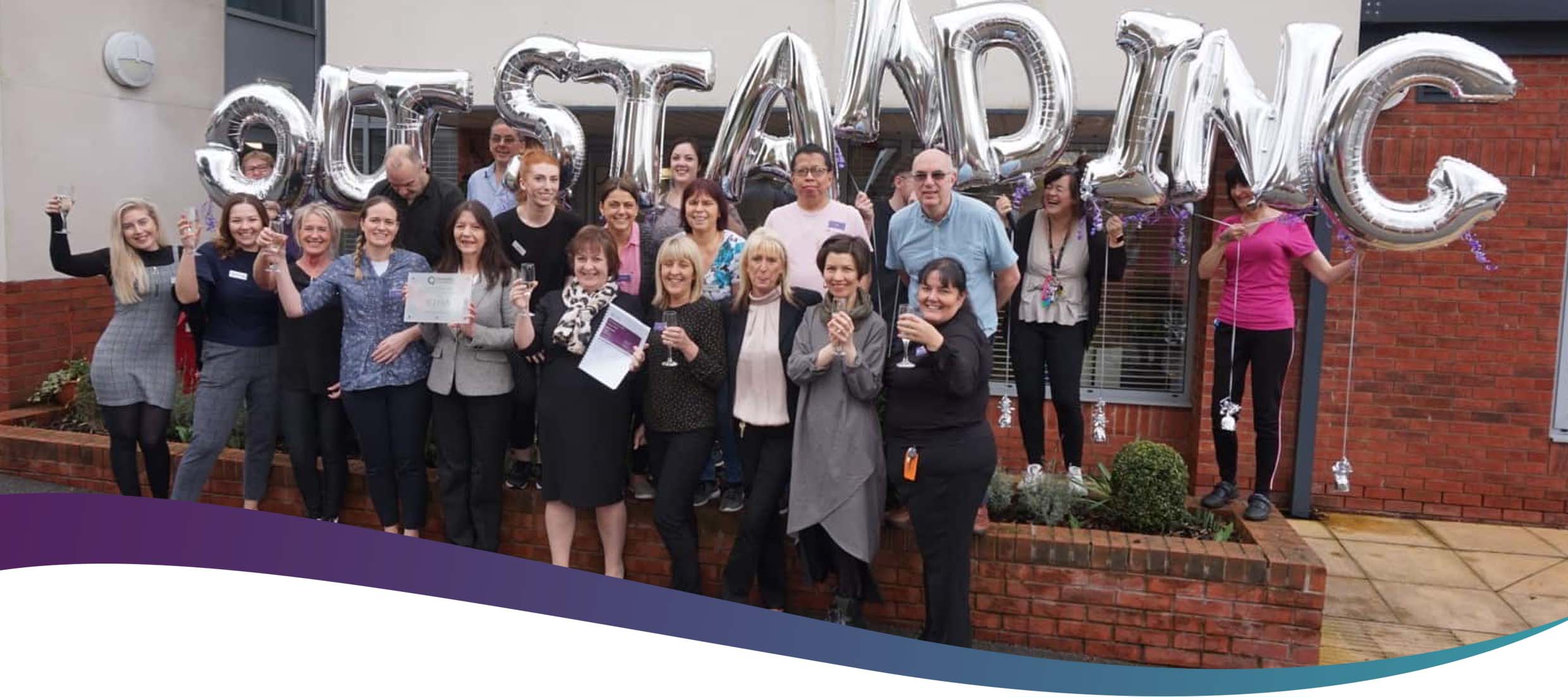 At Vida Healthcare we are always on the look out for inspirational, caring and conscientious people to join our team. Both of our homes are rated outstanding by the CQC, so why not join the UK's leader in dementia care today!
Specialist training & ongoing career development
Join a developing company with a new care home opening 2021!
Overtime available at an enhanced rate of pay
Staff monthly rewards & recognition including Annual Awards
No uniform
Internal communications app
Vida Hall, Starbeck, Harrogate
Vida Grange, Pannal, Harrogate
Vida Court, Harlow Carr, Harrogate
Salary: Circa. £44K
Vida Court is a luxury 100 bed Specialist Dementia Care Home in Harlow Car, Harrogate opening in the Summer of 2021. Vida Court are now recruiting for a Deputy Home Manager. You will work closely with the Registered Home Manager, deputising on leadership duties in their absence to deliver outstanding care to residents living with dementia whilst ensuring the smooth, safe day to day running of our resident's home.
To apply for this role you will need:
To be a Registered Nurse (RGN or RMN) with a current valid registration and demonstrate a clear vision of what outstanding care really means
A proven track record in a similar or senior management role
Experience of working in dementia care services
Relevant clinical experience of leading both nursing and residential staff teams
An in-depth working knowledge of safeguarding of vulnerable adults and the Mental Capacity Act 2005
A clear understanding and working knowledge of care planning and quality management audit processes
The successful candidate will be expected to demonstrate strong leadership skills and demonstrate a positive and can-do attitude with an ability to think outside of the box.
Apply today and join the Vida family!
Download the application form here and send to recruitment@vidahealthcare.co.uk
Vida Grange is looking for a Kitchen Assistant to join the dedicated and diverse kitchen team on a full-time basis. The position will be at Vida Grange in Pannal, Harrogate. Full time – 37.5 hours 5 days over 7
Rates start from £8.34 per hour with overtime schemes in operation, please call for further details.
£8.34- £10.57 p/h
Duties include:
General kitchen duties
Washing up
Cleaning and tidying
Stocking up goods in and around the care home
Moving trolleys
Basic food preparation tasks although experience in this area not necessary
Excellent Benefits:
Work Place Pension
Ongoing specialist training and development
Pioneering Dementia Care
Working for a family business
Staff recognition including Annual Awards
Modern, purpose-built home with state-of-the-art facilities
Just a 5 minutes walk from local bus and train services
Download the application form here and send to recruitment@vidahealthcare.co.uk
Vida Grange dementia care home in Pannal are now hiring for an experienced Chef to join their dedicated diverse kitchen team. Vida Grange is rated Outstanding by the Care Quality Commission and attain a 5 star food rating with the Foods Standards Agency.
Salary & hours:
– Weekday: £11.70
– Weekend: £14.63
– 37.5 hours (alternate w/ends)
– 7am – 3:30pm
– 10am – 6pm
– Annual holidays 5.6 weeks per annum
Purpose of Position:
– Responsible to the Head Chef
– To prepare and cook meals to the required standard.
– To support the head chef in the effective operation of the kitchen.
Principal Responsibilities:
– Preparing nutritional food to a high standard, taking into account any special dietary requirements.
– Be involved in the serving of meals.
– Ensuring that the highest standards of hygiene are maintained.
How to apply:
Download the application form here and send to recruitment@vidahealthcare.co.uk
If you're new to care and would like to know if you've got what it takes to be a great carer why not take our quiz!
For more information about careers at Vida Healthcare, please contact Sam Rhodes, Recruitment Manager, srhodes@vidahealthcare.co.uk
         Application forms to be emailed to Sam who'll contact you to arrange an interview.
Vida Academy is the way we support all our staff, from new starters right through to senior managers, to learn and develop in their role. Vida Academy promotes life long learning across the organisation and establishes our staff as dementia ambassadors.

Registered by Care Quality Commission


Caring UK Awards 2018 Shortlist


Great British Care Awards 2018 Regional Winner

Great British Care Awards 2019 Regional Winner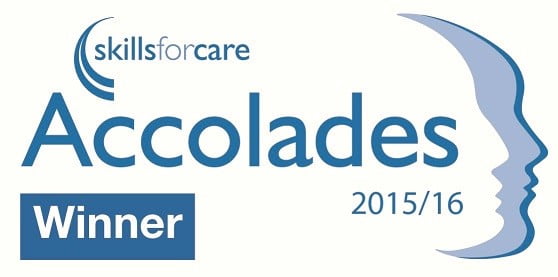 Skills For Care Accolades Winner 2015/16